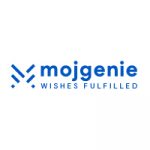 Overview
Company Description
Application of technology in versatile segments and bringing versatile technologies into applications is indeed the core definition of Team Mojgenie
We love software challenges. While the 'routine' keep the till ringing, variety spices up a software professional's life. If it can be done, Team Mojgenie will find a way. Our R&D comes up with a methodology, existing or innovative, and our development team makes it viable.
And oh yes, challenges we had, but we prevailed and excelled.
Dedicated and Committed Development Team
We have a young, vibrant team of software professionals who are committed to the project they are working on.
Unlike the compartmentalized work culture, most companies have adopted, our developers work as a team, discussing and deciding the best way forward. In turn, their reward is the satisfaction of being involved in the project, start to finish, being hands-on in the evolution of a concept into a running project.
Application of Need-based Software technology
At Mojgenie, the software technology is decided based on the need of the project and what is best for the project.
We do not develop software that we are familiar with. If a new technology is warranted, we add an expert to our team or polity decline the project.
Support System
The uncompromising 24/7 support of a group of dedicated talented youngsters, mature beyond their years, ensure uninterrupted uptime, every time.
Active Jobs From MOJGENIE IT SOLUTIONS PRIVATE LIMITED
MOJGENIE IT SOLUTIONS PRIVATE LIMITED KSITIL Special Economic Zone Sahya building, Govt Cyber Park, Nellikode (PO), Calicut – 673016, Kerala, India