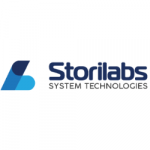 Overview
Company Description
Storilabs System Technologies is a Bangalore-based product company founded by a group of industry experts and is recognized as a startup by the Department of Industrial Policy and Promotions, the Government of India (Startup India Program).
As a privately owned company supported by Kerala StartUp Mission and Technology Business Incubator – National Institute of Technology, we are partnered with EWA Solutions GmbH, Switzerland. At Storilabs, some of our interests include Cloud technology, Firmware, Embedded Technologies, Artificial Intelligence and Big Data Analytics.
Our founders and team have years of industry experience in building E-Commerce systems, Data Security & Management. All our solutions are custom-built around your goals and requirements ensuring we deliver to meet your goals on time successfully. When your business grows, we do too!
For wholesale businesses, check out Storimart at – https://storimart.com/
For Order Management, check out OMS at – https://storilabs.com/products/order-management-system/#
For B2C platform implementation, check out Storicart at – https://storilabs.com/products/storicart-b2c-marketplace/
Website: http://www.storilabs.com
Phone: +91 9633 166 177
Industry: Software Development